Expert gynecological reception
Pregnancy is one of the happiest and exiting moments in a women's life. Her health needs the doctors' closest attention and control at this time, because proper pregnancy and birthgiving management could have a dramatic effect on a child's health and life.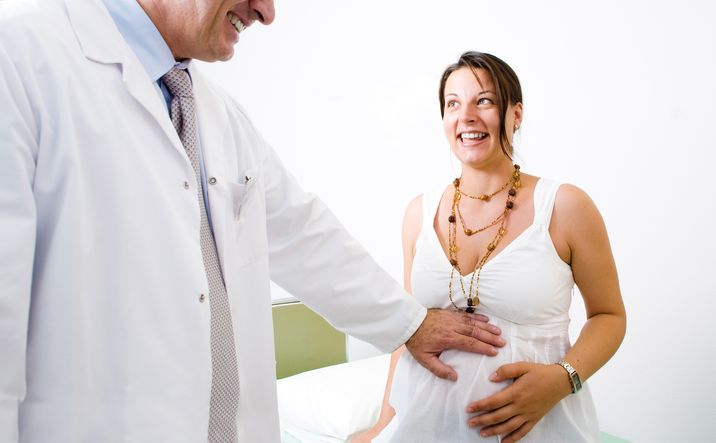 These nine months a mom-to-be is to visit a doctor regularly, undergo blood and urine tests or ultrasonography and other examinations. That's why a woman's main concern at this time is to find a proper doctor and a place for these tests. It's even more important if the pregnancy is complicated by any factors like multiple gestation, medical diseases, rhesus incompatibility etc. Sometimes a woman might face the flare-ups of chronic conditions or new diseases, which must be taken into account.
We see a mom-to-be as a whole universe, full of joys, problems and the aspects of her pregnancy. So we suggest that you share the care of your child and yourself with Petr Samchuk — a recognized professional and a gifted doctor. He is Russian Academy of Natural Sciences member, professor, Medicinae Doctor, higher degree obstetrician-gynecologist, having an ability to make the birthgiving process as safe, smooth and comfortable as it can be! There will be no worries, the only thing you are about to experience is a close care about you and your child.
Mr. Samchuk has been working in gynecology for more than 30 years. His experience allows him to notice even the slightest changes in your body, preventing any risks and deviances, which leads to a safe pregnancy.
You should always remember that you bear the highest responsibility for the choice of your obstetrician and it is one the key decisions you are to make on this 9-months way.
Pregnancy is one the greatest joys in a woman's life. Nothing compares to a happiness of a new life, starting inside of you. And you might be sure, that Petr Samchuk will do his best, basing on the most up-to-date medicine potential! His patients call him a wizard of medicine, birthgiving guru and an outstanding doctor. And there's no hesitation you are to confirm all these words with all your gratitude.